You were placed in a asylum because your relatives feared for their safety. They thought you were crazy, the lot of them. Day-to-day you saw monsters, but no one else did. One day you are allowed out of your room to talk to the others who were brought here for the same reason. Together a plan is created to escape the asylum. It won't be easy, though. The guards are mostly made up of demons. They feed off of the souls of the prisoners. Your mission is to find a safehouse and fend off the monsters of the world.
Form:
Name-
Age-
Appearance-
History of how you got to the Asylum-
Weapon(s)-
Mine:
Name-Aero A. Dark
Age-17
Appearance-
History of how you got to the Asylum-
Aero was always the odd one out. She never played like a normal kid and often sat and talked to herself. She saw monsters more and more as she got older. Aero even saw one demon suck the soul out of another human. She often screamed and cried, pleading her parents and siblings not to leave the house. After she described what she saw to her parents, they took her out and got tattoos that were supposed to ward of evil. It didn't work so they got rid of her. Now she is just a lost memory to her relatives.
Weapon(s)-Crossbow

Aero




Posts

: 49


Join date

: 2011-06-12


Age

: 23


Location

: In the Sky <3



Name- Saphira
Age- 17
Appearance-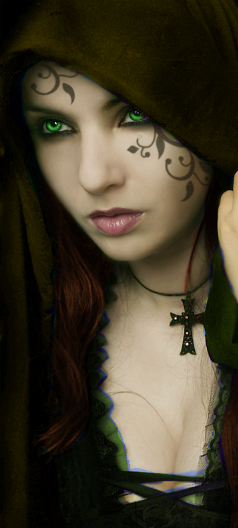 AERO I edited your rp pic bc I loved it sooo much. If you are upset I used it even tho I edited the living dailights out of it I will find another one.

History of how you got to the Asylum- I was born weird. My parents knew from the moment they laid eyes on me as I giggled laying in my crib looking around the room as I saw the "friendly" shadows that always beconed me to join them in thier games. I learned quickly that although my parents could accept my difference from the rest the rest of the world wasn't so..accomidating. I hid everything I could see, trying desperately to pretend to be normal but as I grew older I rebelled. This is me and this is who I am. Thats the phrase that got me sent away not by my parents but by a petition of parents who felt it was better for their kids.
Weapon(s)- mental abilities consisting of telepathy, empathy, and psychic.

Aero




Posts

: 49


Join date

: 2011-06-12


Age

: 23


Location

: In the Sky <3





Similar topics
---
Permissions in this forum:
You
cannot
reply to topics in this forum